Idiocracy is a ridiculously funny yet scary comedy based around the theory that in the future humans will de-evolve into unintelligent idiots.
Accompanied by his furry friend, Barf, a space dog/man, Lone Starr and Barf are a direct parody of George Lucas' Star Wars characters Han Solo and Chewbacca.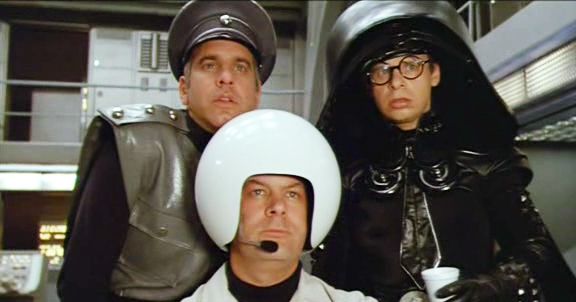 Spaceballs is an awesome parody of the Star Wars trilogy with just a few Star Trek jokes thrown in for good measure, written and directed by Mel Brooks.